Learn Scuba Diving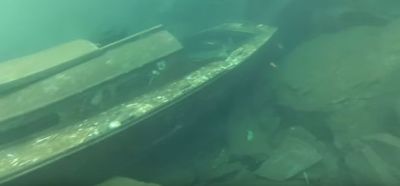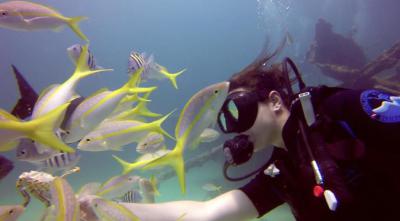 Not yet sure if diving is for you,? All of our 'Try Dives' are based within our on-site Vivian training cage, to give you the opportunity  to use the dive equipment and try dive skills, so that you can make an informed decision if to commit to the full Open Water Course. 

---------------------------
£55/Per Person


Learn the basic skills of diving  and begin to explore the underwater world as a PADI Open water diver.  Once qualified you will be able to dive anywhere in the world, with a dive buddy, down to a depth of 18 meters. With this package, the Drysuit speciality is also included.
----------------------------
£480/Per Person

4 pool lessons
2 days at an open water site
PADI Open water diver certificate

Dry suit certificate
10yrs +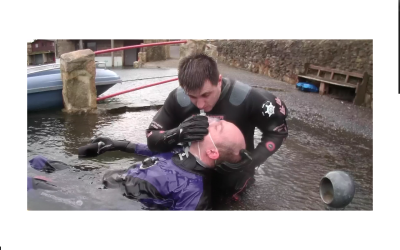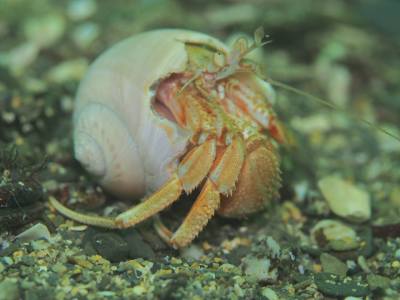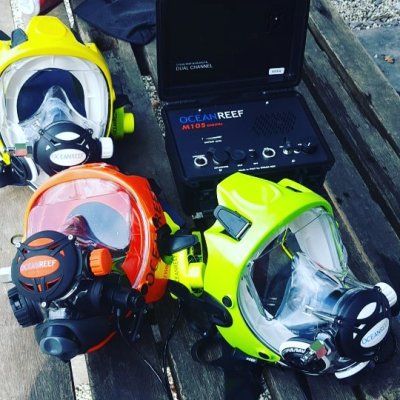 PADI Advanced Open Water Diver
During this course you will be taught, self rescue, dealing with panicked divers, how to surface an unconsiocus diver and how to then provide CPR until your patient is handed over to qualified emergency professionals. All of these skills we all hope to never use, but it can't hurt to be prepared for that unfortunate eventality. 
----------------------------
£299/Per Person
 Please note that the EFR Certification is a pre-requisite to this course
2 days at an open water site

Rescue diver certificate
12yrs +
​Dry suit £190
Search and recovery £180
Under water navigation £185
Deep diver £195
Peak performance buoyancy £175
Wreck diver £185
Enriched air £185
Drift dive £185
Night dive £185
Dive Propulsion Vehicle £180
Digital underwater photography £185
Digital underwater videography £185
Project Aware £85
Aware Coral reef conservation £85
Emergency Oxygen provider £110
Boat diver £185
Full Face mask £195
Dive Against Debris £125
Progress to the next level and increase your depth limit to 30 meters. On this course you will have the opportunity to explore new skills, including deep diving and  underwater navigation.
----------------------------
£299/Per Person
 
2 days at an open water site
1 x deep dive
1 x underwater navigatoin dive
3 x speciality dives of your choice (see the full speciality list)

Advanced open water certificate
12yrs +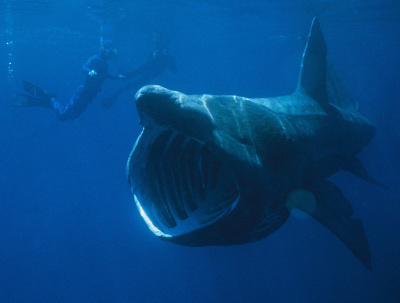 Basking Shark Awareness Diver
As the only PADI training school in the world to teach this - you won't want to miss out!
Come and learn about the UK's biggest marine fish. Learn about the biology of Basking Sharks, interesting facts, why they are endangered and what you can do to help! Even better though, we will teach you how to dive safely with the sharks and you will conduct 2 dives under our supervision! A percentage ofthis course goes to  the PADI Project AWARE to raise awareness of the dangers that our marine world face.
Please get in touch for details and to book your place on our next course.
----------------------------
Diving £195 per person

Snorkelling £99 per person

_________________________
2 dives from our RHIB
Theory pack
Basking shark certificate
12yrs +
Take the next step and go pro!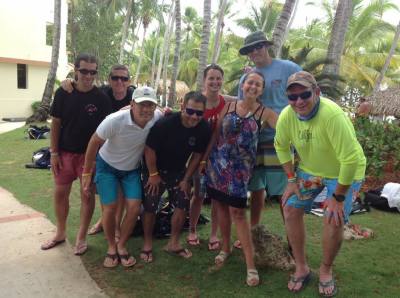 Click to go to our GoPro page!